UVC Disinfection and Charging Cabinets
ChargeMax by Cetrix provides an easy and effective way to disinfect and charge your mobile devices, or sterilize small objects in a matter of minutes.  
Disinfection of mobile devices and other personal and work objects have become an important part of fighting pandemic and spread of germs and viruses. UVC equipment provide a clean and efficient way to disinfect surfaces of different objects. Unlike chemical disinfectants, they are not liquid-based and leave no residues.
ChargeMax cabinets are ideal for collective work environments such as schools, universities, workspaces, police stations, etc. They provide a central and secure place to charge mobile devices such as smartphones, tablets and laptops while disinfecting the outer surface of these devices. Secure enclosure, simple operation, a variety of sizes and combinations are some of the salient features of ChageMax cabinets.
Contact sales@vizocare.com Vizocare with your specific needs and receive a custom quote today!
A Size for Every Application & Environment
---
ChargeMax cabinets come in different capacities starting from 10-device desktop/wall mount cabinets all the way to 65-device cabinets.
Many customization options such as color, wheel size, push handles, metal doors, etc. are available.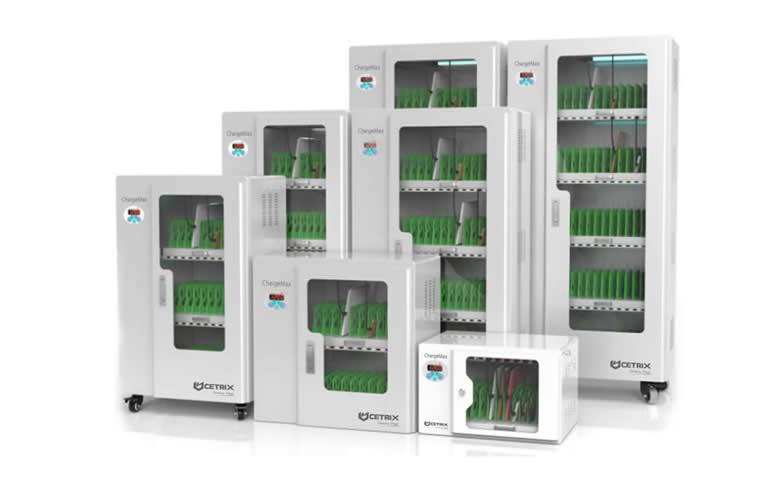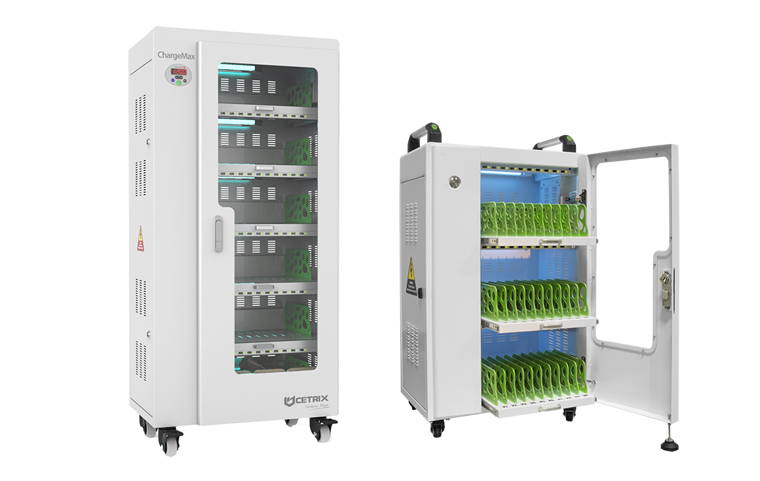 Safe & Secure UV Disinfection
---
ChargeMax cabinets come with safety and security features like automatic door-open shutdown, three-position front lock with keys, multi-level electric safety, etc.
Flexible design makes it possible to move the device dividers to make room for larger objects to be disinfected.
Regulated Power Charging for Small Devices
---
ChargeMax is ideal for small devices such as mobile phone, smartphones and tablets. It provides stable, regulated power for charging these devices while disinfecting their surfaces.